In The Pursuit
with David Pehrson
Husband to the Best Wife, Father of 3 Kids, Entrepreneur, CrossFit Enthusiast, & Follower of Jesus, David Pehrson is taking his life pursuits and sharing them with the world. Having suffered from TBI, aka Post-Concussive Syndrome, from an automobile accident, David struggled to find doctors who could help with treatment, debilitated from working, acquired an over the top temper, and was unable to withstand normal room light or sunlight.
Going against all odds the doctors laid out, David found a treatment road that helped progress to eventual rapid recovery with a newfound life in happiness.
Join David and be in the pursuit to a better life on YouTube, Facebook, Anchor, Apple Podcast, and Spotify.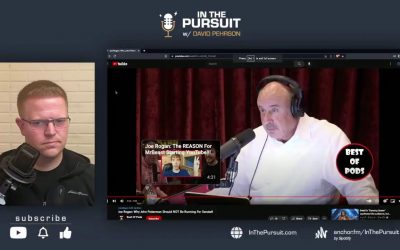 https://www.youtube.com/watch?v=-J2ICsmLqO8 John Fetterman suffered a serious brain injury by a stroke this last Spring of 2022. Following some interviews and a debate, the left news media has been defending Fetterman and calling his pauses and mishaps simple blunders...
read more